What Your Chiropractor Can Do for Whiplash
What Your Chiropractor Can Do for Whiplash
Written By Community Health & Wellness Center on December 12, 2021
---
Neck Pain from Whiplash? Visit a Chiropractor!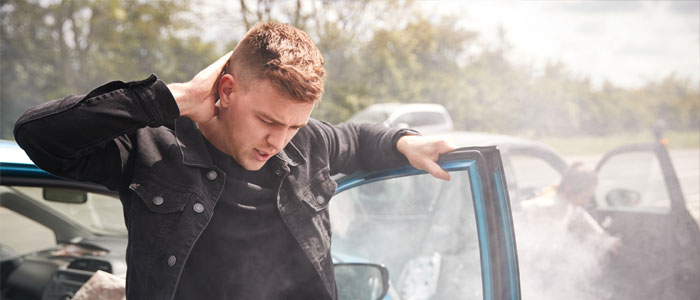 If you've been in a car accident recently, there's a chance that you're experiencing whiplash. Whiplash can be extremely painful, and in some cases, it can take victims of car accidents a while to recover from this condition.
Whiplash is a strain or sprain in the neck that occurs as a result of a sudden, jerking movement of the head or neck, either forward or backwards. There's a misconception that whiplash isn't harmful beyond the pain that it causes. However, if left untreated, some cases of whiplash can lead to neurological issues and other serious long-term conditions.
You should visit your chiropractor if you are experiencing whiplash. At Community Health & Wellness Center in Plantation, Florida, our experienced chiropractors can help you overcome this condition, get rid of your pain, and prevent the development of more serious conditions. Schedule an appointment today to get in touch with us.
How We Can Help You Recover from Whiplash
As specialists in whiplash treatment, Dr. Ficara and Dr. Dinner can perform neck and spinal adjustments that promote pain relief and recovery. Adjustments will help alleviate your whiplash symptoms. Our chiropractors might also recommend spinal decompression.
During decompression, your spine is gently stretched to allow the vertebrae to settle back into their natural places if they have been misaligned. Decompression will also help you get rid of neck pain and back pain associated with whiplash and other car accident injuries.
The Benefits of Chiropractic Care for Whiplash
One of the most apparent benefits of chiropractic for whiplash treatment is that it helps eliminate neck pain and inflammation in the neck. Unlike over-the-counter pain medications, frequent chiropractic treatments are designed to provide long-term pain relief.
Another common symptom of whiplash is a severe reduction of mobility in the neck. When you come in for whiplash treatment, we can help you recover the range of motion in your neck so you can move freely again.
Because they result in tension relief, frequent chiropractic adjustments of the neck and spine can also help lower your likelihood of recurring headaches. Overall, frequent trips to the chiropractor will also improve your general health and wellness.
Get Rid of Your Whiplash Neck Pain Today!
Residents of Plantation have trusted us to help them recover from whiplash and other car accident injuries for more than 30 years. Schedule an appointment today so we can help you get rid of your neck pain and move on with your life. Call us today!

Posted In: Chiropractic Whiplash Neck Pain Treatment Auto Injury Treatment