Why You Need Chiropractic Auto Injury Treatment After an Accident
Why You Need Chiropractic Auto Injury Treatment After an Accident
Written By Community Health & Wellness Center on December 14, 2020
---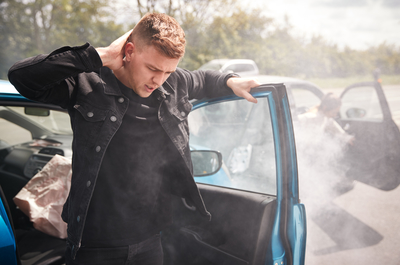 If you don't experience pain immediately after an auto injury, should you contact your Plantation chiropractor?
Absolutely – they should be your first contact after a collision. The sooner you receive chiropractic auto injury treatment, the lower your risk will be for long-term problems.
The Benefits of Chiropractic Auto Injury Treatment in Plantation
Even a minor auto accident can result in an injury, including:
Low back pain
Extremity pain
Headaches and migraines
However, it isn't uncommon to experience delayed-onset pain, even days after the accident. Still, an injury has likely occurred, which means that if you hold off on getting auto injury treatment, you could end up with further damage down the road.
Here are two important benefits of immediately seeing your Plantation chiropractor.
Reduce the Risk of Long-Term Damage
When your body sustains an injury, two things happen:
An inflammatory response
The body tries to repair damaged tissue, which causes scar tissue to develop
Putting off injury treatment can lead to:
Chronic pain
Reduced range of motion
Stiffness and swelling
Loss of flexibility
The longer you wait to get chiropractic auto injury treatment, the more likely you'll experience these symptoms for decades to come. They can become so severe that they start to impact your daily life.
Relief from Pain
Once pain does set in, you'll want relief fast. Your chiropractor can treat you using therapies that promote fast healing and can eliminate your pain.
Types of Therapies Incorporated into Your Custom Treatment Plan
Your Plantation chiropractor wants to see you heal as quickly as possible to get back to living your life without pain. Therefore, they offer a variety of treatments that, when used in conjunction, can speed the healing process. Therapies include:
Spinal adjustments
Cold laser therapy
Hydro-massage
Ultrasound treatment
Stretches and strengthening exercises
Choose the Team Willing to Go the Extra Mile for You
The doctors at our Plantation Community Health & Wellness Center are committed to continued education for your benefit. Drs. Howard Dinner and Russell Ficara, for example, has gone beyond their chiropractic education to become certified in acupuncture.
The more your healthcare providers know about the latest and greatest tools, techniques, and products, the more you'll benefit from their care.
Feeling sore after an auto accident? Call us right away at 954-370-7246 to book your auto injury treatment appointment.

Posted In: Chiropractic Auto Injury Treatment