Spinal Decompression for Sciatica
Spinal Decompression for Sciatica
Written By Community Health & Wellness Center on February 5, 2020
---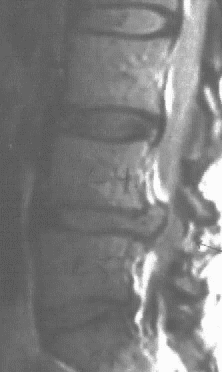 Sciatica pain can be excruciatingly unbearable – as well as greatly limiting to range of motion and the ability to engage in daily activities. Sciatica treatment addresses the root cause of this pain, which is the inflammation and radiating discomfort of a herniated disc situated alongside the sciatic nerve.
When this occurs, the "slipped" or "bulging" disc imposes an unnatural pressure on this primary nerve, resulting in pain (usually on one side of the body) that spans from the lower back into the hip, buttock, and leg. Along with radiating pain, problems with the sciatic nerve may also involve numbness, weakness or tingling.
Sciatica Treatment in Plantation
Cox
Spinal Decompression Therapy™
is a gentle, non-force adjusting procedure which works with the body's natural design to aid it in healing properly.
Cox Spinal Decompression Therapy™ is performed for slipped, bulging, ruptured, herniated discs, sciatica, back pain, neck pain, headaches, arm pain, facet syndromes, spondylolisthesis, sprains/ strains, scoliosis, transitional vertebrae, sacroiliac subluxation, spinal & foraminal stenosis and more.
Scientific Findings Regarding Cox Disc Decompression™
1. The disc space increases in height relieving irritation of the spinal nerve.

2. Decreases disc protrusion and reduces stenosis.

3. Tensions the ligaments to reduce stenosis.

4. Opens the vertebral canal by 2 mm. (16%).

5. Increases metabolite transport into the disc.

6. Opens the posterior facet joints and reduces posterior disc stress.

7. Intradiscal pressure drops under distraction.

8. Intervertebral foraminal openings enlarged giving patency to the nerve
Dr. Howard Dinner has had extensive post-graduate training in Cox Decompression Therapy and has been instructed by its developer, Dr. James Cox. Many chiropractors state that they perform Cox Spinal Decompression therapy but only a small percentage have post-graduate training in Cox Spinal Decompression conducted by James Cox, DC founder and developer of the procedure.
At our office, you will receive the benefits of the advanced training that Dr. Howard Dinner has received from direct instruction and training with Dr. Cox.
Contact Community Health and Wellness Center in Plantation today!
Cox Spinal Decompression Therapy™ is a component of many of our patients' treatment plans and is a non-invasive and relatively painless approach to correcting sciatica pain. For many, the use of a traction table to eliminate pressure between the discs is a successful and effective alternative to surgical decompression procedures. Further, many patients welcome the notion of an all-natural approach to treating pulsating sciatica pain as an alternative to powerful pain medications.
If you are experiencing sciatica pain and would like to seek treatment in our office, please contact us online or by calling 954-370-7246 today!

Posted In: Chiropractic Low Back Pain Spinal Decompression Cox Spinal Decompression Therapy