Low Back Pain Treatment with Chiropractic
Low Back Pain Treatment with Chiropractic
Written By Community Health & Wellness Center on March 5, 2020
---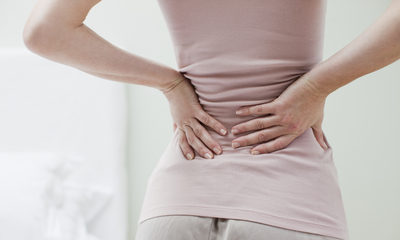 Low back pain is one of the primary reasons why a Doctor of Chiropractic sees both new and returning patients. Typically, these patients have had enough of their reoccurring pain and are seeking out low back pain treatment.
A recent study showed that back pain and muscle tension was the most common health complaint amongst those 18 and older in the U.S. With nearly 80% of adults experiencing lower back pain at a point in their life, it's not surprising that people are turning to chiropractic care for low back pain treatment options.
Low Back Pain Treatment Options for a Variety of Conditions
Chiropractic care can provide relief for those looking for low back pain treatment options that are considered more natural, and that often don't include the use of medication and over the counter pain relievers.
If you've never been to see a Doctor of Chiropractic before, then you'll want to know what to expect. After taking a detailed health history and talking with you about your pain, your chiropractor will start creating a custom low back pain treatment plan. The plan may include manual manipulation or a combination of different chiropractic adjustments along with both physical and massage therapy.
With chiropractic care, the goal is to treat your pain at the source, which is why it is crucial to find the root cause of your pain.
Common Causes of Low Back Pain
According to the National Institute of Neurological Disorders and Stroke, most lower back pain is mechanical in nature, resulting from a condition known as spondylosis.
Spondylosis is known as the general degeneration of the spine. This is caused by the natural wear and tear of the spine, joints, and discs that happen as you age. However, low back pain can also be caused by several other conditions as well, including:
Sprains/Strains of the muscles in the back
Herniated/Ruptured discs
Sciatica
Injury
Scoliosis
Lordosis
Osteoporosis
Fibromyalgia and more
Low Back Pain Treatments at Community Health & Wellness Center
Pain of any kind should never be considered normal. While the passing twinge may not be something to worry about, pain that lasts more than a few hours or that returns should be evaluated immediately. The team at the Community Health & Wellness Center understands this and is waiting to help you find the solution that best suits your needs.
If you're in need of a low back pain treatment, then schedule a consultation today or call our office at (954) 370-7246.

Posted In: Chiropractic Low Back Pain Herniated Disc Treatment Bulging Disc Treatment