Experience Matters When It Comes to Chiropractic Care
Experience Matters When It Comes to Chiropractic Care
Written By Community Health & Wellness Center on April 26, 2021
---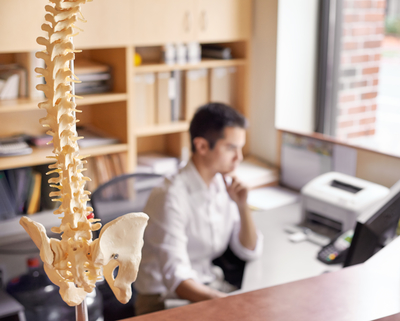 The body is intricate, complex, and deeply interconnected. To apply the knowledge of chiropractic care to such an amazing biological machine and help it heal takes a deep understanding of how the body works. Dr. Howard Dinner of Community Health & Wellness Center in Plantation wants you to know you're in expert chiropractic care at our clinic.
Ample Experience Produces Quality Results With Chiropractic Care
Before a chiropractor can treat you, they must identify the root of your health issue. Dr. Dinner has over 35 years of experience in properly diagnosing and treating a wide range of spine-related conditions. Accurate diagnoses produce superior results and patient health outcomes. Misunderstanding subtle clues can lead to delayed recovery and sometimes can cause harm.
Chiropractic care is also statistically safer than taking drugs or resorting to surgery. Our goal is to help your body heal without any invasive procedures or synthetic drugs. Both prescription and over-the-counter drugs always come with side effects, forcing you to choose which problem you want to deal with: the original problem or the side effect? That's not efficient healthcare.
Chiropractic care can continuously be adjusted while spine surgery is irreversible. Statistics once again lean heavily in chiropractic's favor in patient outcomes. Surgery often fails to eliminate pain while spinal manipulation almost always produces improvement over time.
Get Safe, Expert Chiropractic Care in Plantation
At Community Health and Wellness Center, our services include chiropractic, acupuncture, massage therapy, physical therapy, cold laser therapy and injury rehabilitation procedures. We also provide nutritional counseling. We utilize a very unique, evidence-based chiropractic technique for patients with disc conditions called cox disc decompression adjustment & manipulation.
Have questions or need to schedule an appointment? Call us at (954) 370-7246 or go online and fill out a contact form.

Posted In: Chiropractic Experienced Chiropractor