Chiropractic Neck Pain Treatment
Chiropractic Neck Pain Treatment
Written By Community Health & Wellness Center on September 20, 2021
---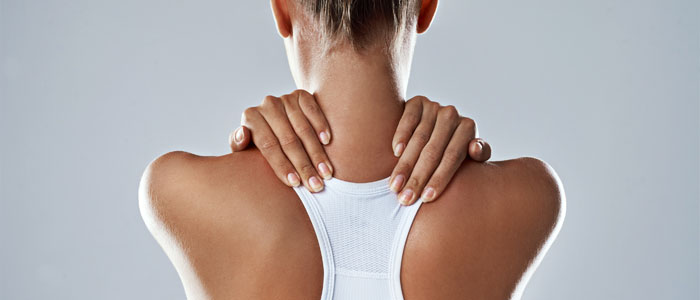 Neck pain is one of the most prevalent musculoskeletal disorders in the United States. Neck pain can affect anyone, but is more common in:
People above the age of 45 with a sedentary lifestyle or who have had a bad posture for a long time
People who spend long hours sitting at the computer, studying, or hunched over their phone
People with whiplash after a traffic accident
When you think about how much weight your neck supports, it's no surprise that it can get stiff and achy. A 2014 study showed that tilting your head forward at a 15-degree angle puts about 27 pounds on the spine, at 30 degrees it's 40 pounds, at 45 degrees it's 49 pounds, and at 60 degrees it's 60 pounds.
Neck pain is a common reason many people use pain relief medications and muscle relaxants. However, if you're looking for a more permanent solution, chiropractic care treats the root cause of neck pain. It provides long-lasting pain relief as opposed to symptomatic treatment.
How Chiropractic Neck Pain Treatment Works
If you are ready to address your neck pain, chiropractic treatment at Community Health & Wellness Center offers personalized solutions. At your first visit, Dr. Howard Dinner and Dr. Russell Ficara will perform a comprehensive physical examination and take a thorough history to establish when, why, and how your neck pain started.
Based on this information, they will create a personalized care plan. Your treatment may include techniques such as spinal manipulation, neck massage, and targeted daily exercise regimes to rid you of your pain.
Book an Appointment for Neck Pain Treatment in Plantation
If you are experiencing neck pain, the team at Community Health & Wellness Center in Plantation, FL is ready to help you achieve relief. With decades of experience in providing natural care for a variety of conditions, our care team focuses on achieving long-term pain relief and improving the quality of life for people living with chronic neck pain.
If you're ready to start living healthier and free from discomfort, call us today at (954) 370-7246 or schedule an appointment online.

Posted In: Chiropractic Neck Pain Treatment Massage