Chiropractic Care for Low Back Pain
Chiropractic Care for Low Back Pain
Written By Community Health & Wellness Center on June 28, 2021
---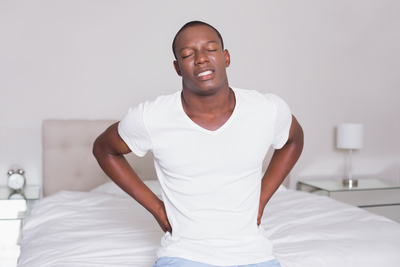 In recent years, more and more people are seeking out chiropractic care for low back pain. It's safe, effective, and provides both immediate and long term relief without having to implement drugs or surgery. The key is helping the body be able to heal itself.
At Community Health and Wellness Center, we have been successfully treating low back pain with the cox spinal decompression, a practice superior to surgery when it comes to pain relief.
Studies Show Great Results
Studies like this one on the Cox Technic Flexion Distraction technique demonstrated a 81% success rate in at least 50% improvement in pain levels. The same researchers followed up two years later and almost all of that 81% still had the same level of pain relief.
And this study, also on Cox, showed that patients experienced more back pain relief via spinal decompression than via an exercise program. Patients with the worst pain experienced the most dramatic improvement over four weeks.
The Cox technique is a hands-on form of non-surgical spinal decompression that Dr. Howard Dinner has had extensive postgraduate training in. He's also been instructed by its developer, Dr. James Cox himself. The technique carefully works to take pressure off of spinal discs. The pressure relief allows the body to deliver more healing nutrients, including water and oxygen, to the spine and discs.
Get Chiropractic Care for Low Back Pain in Plantation
At Community Health and Wellness Center, our services include chiropractic, acupuncture, massage therapy, physical therapy, cold laser therapy and injury rehabilitation procedures. We also provide nutritional counseling. We utilize a very unique, evidence-based chiropractic technique for patients with disc conditions called cox disc decompression adjustment & manipulation.
Have questions or need to schedule an appointment? Call us at (954) 370-7246 or go online and fill out a contact form.

Posted In: Chiropractic Low Back Pain