Aches and Pains from Playing Sports? Come See Us Today!
Aches and Pains from Playing Sports? Come See Us Today!
Written By Community Health & Wellness Center on August 20, 2021
---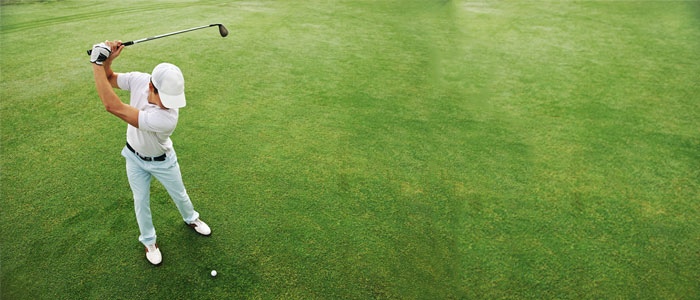 No matter what sport you enjoy or your level of expertise, every time you hit the track, field, or court, you run the risk of sustaining a sports-related injury. These injuries can range from minor aches and scrapes to severe injuries like torn ligaments and broken bones. But no matter how minor an injury may seem, ignoring it is the worst thing you can do.
Most athletes assume that their aches and pains will go away with rest and ice, but taking this approach can lead to serious complications. To keep an injury from worsening, it is important to seek help as soon as possible, and one of the best forms of sports injury treatment is chiropractic care.
Improve Your Game with Chiropractic Care
Perhaps you enjoy a lower impact sport like golf or bowling and think the likelihood of injury is relatively low. The truth is that all athletes are at risk of sports injuries.
Professional golfers or even weekend golfing enthusiasts are prone to a myriad of back and elbow problems caused by the swinging motion or even lugging around your golf club on the green. Tennis players' knees tend to take excessive punishment on the court, leading to constant inflammation and even a predisposition to osteoarthritis due to rapid degeneration of the cartilage. Bowlers will frequently complain of back pain or even shoulder pain as a result of their rapid twisting motion.
Chiropractic sports injury treatment can help alleviate these aches and pains and prevent them from progressing to more serious conditions. At Community Health & Wellness, Dr. Howard Dinner and Dr. Russell Ficara can prolong your playing time and help you lead a strong fulfilling life on and off the field.
How Can Chiropractic Treatment Help Sports Injuries?
Treatment for sports-related aches and pains at Community Health & Wellness Center offer athletes several benefits:
Restore function
Increase strength and flexibility
Heal a current injury and prevent future injury
After an initial examination and assessment, Dr. Dinner or Dr. Ficara will create a chiropractic sports injury treatment plan to get you back into top shape. Some of the therapy modalities used at the Community Health & Wellness Center are:
Deep Tissue Massage
Trigger Point Therapy
Shiatsu Massage
Electro-acupuncture
Interferential Electro-Therapy
Therapeutic Exercises & Activities
Cryotherapy
Superficial Heat
Intersegmental Traction
Hydro-massage Whirlpool
Diathermy
Ultrasound
Cold Low-level Laser
Book An Appointment for Sports Injury Treatment in Plantation
If you have aches and pains and are looking for quality sports injury treatment, the team at Community Health & Wellness can help. With decades of chiropractic experience in treating all sorts of conditions and injuries, we will have you back at the top of your game in no time.
Call us today at (954) 370-7246 or schedule an appointment online.

Posted In: Chiropractic Massage Laser Therapy Trigger Point Therapy Electro-Acupuncture Interferential Electro-Therapy Cryotherapy Intersegmental Traction Hydromassage Diathermy Ultrasound Therapy